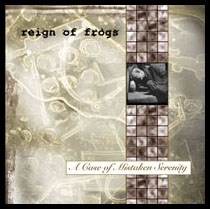 Thirteen life-changing small rock epics in a diverse melange of goth industrial techno prog pop styles.
For purchasing instructions, song info and other tidbits, please go here.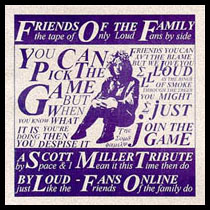 Friends of the Family...
THE TAPE OF ONLY LOUD-FANS
A tribute to Scott Miller
This is a compilation CD featuring many artists covering songs from Game Theory and The Loud Family, which were bands fronted by Bay Area musician Scott Miller. It contains the Reign of Frogs version of the Game Theory song You Drive, not available on the Serenity CD above. For info how to get a copy, please go here. Please note that there is only one Reign of Frogs song on this CD.